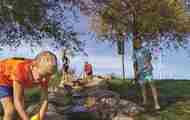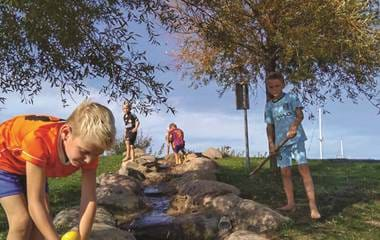 Fun for all the family
Arriving at the port you'll find everything a modern water sports enthusiast could expect. The various water sports shops ensure that you have everything available you might need. A family BBQ & picnic area, a choice of restaurants, cafes and bars, a beach club, swimming beach and watersportshops, and mini golf provide plenty of opportunities to eat and relax. There's a popular Splash & Splatter Adventure Playground where the children can let off steam.  
Also guided boat tours and walking routes through the Biesbosch are available to and from the Biesbosch VVV office. Here you'll find exhibitions and videos detailing the flora and fauna and the Biesbosch's history.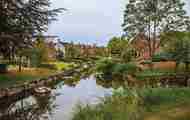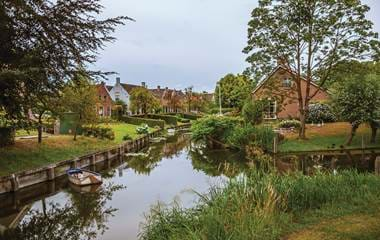 On our doorstep
In historic Drimmelen, there are plenty of sights to see, you can soak up the cosy, historic atmosphere and beautiful sights of the village and the old harbour, and of course the surrounding Biesbosch.
You can walk a route from the marina office, past the Adventure Playground to the centre of the marina.
The route continues to the entrance of the marina, where you can walk along the water's edge to the jetties of Rondvaartbedrijf de Zilvermeeuw. Taking in the view of the Amer River, continue past the Spar Enjoy, where you can enjoy a cup of coffee and a delicious pastry, then continue on to the village of Drimmelen. Be sure to take a look at the reformed church. After this you can continue the route back to the new harbour and you will arrive at the chain ferry.  Take the ferry across the water again, back to the marina office.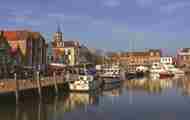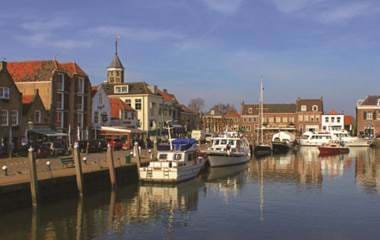 A bit of history
The historical city of Dordrecht is just a short boating distance along the Amer. The city covers the Dordrecht Island, but three long canals divide the old town into smaller islands. Boat trips are available during the summer months. Alternatively wander through the lovely cobbled streets to the central plaza where you can sit and enjoy a cold Dutch beer.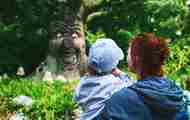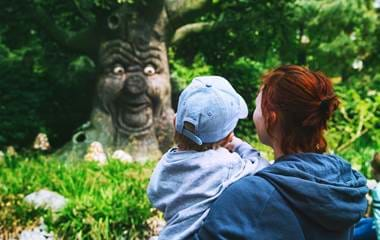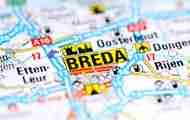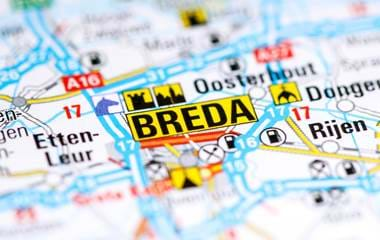 Further afield
The food lovers' city of Breda is known for its hospitality and culinary character. Within a half an hour's drive from the marina, you can enjoy all that this exciting city offers. Breda city centre can be reached by the waterways as well, for boats up to 3.20m in height.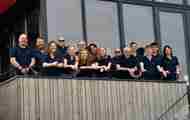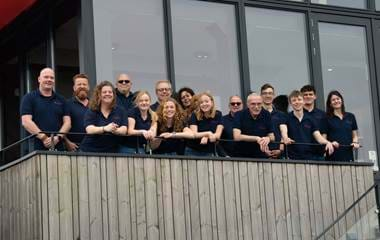 Please ask us
If there's anything at all you need, or think we can help you with, please ask us. The team all speak good English. We have lots of local knowledge and we're here to make your stay as happy and safe as possible.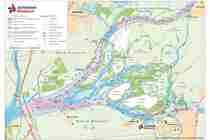 Waterways Map
Start planning your route through the waterways of the Biesbosch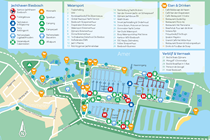 Marina Map
Whether you're visiting for the first time, or you just need a reminder of where everything is, download our marina map to find your way around the Jachthaven.