Haringsvlietbrug maintenance
In 2023, the moveable part of the Haringvliet Bridge will undergo major renovation. From 1 January 2023, the bridge will therefore no longer be operated for tall ships (>13 metres). The blockage will last until the renovation is completed in autumn 2023. Shipping traffic can divert via the Spui, Oude Maas and Dordtsche Kil or via the Haringvliet locks. The extra sailing time is at least 4 hours.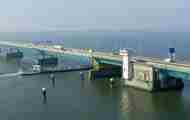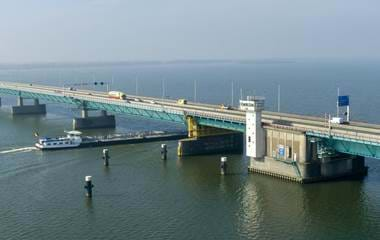 The haringsvliet bridge, part of the A29 motorway, was opened to traffic in 1964. Now, almost 60 years later, the moving part of the bridge needs renovation.  This has really worn out due to much and especially increasingly heavy traffic.
On January 1st 2023, the bridge will reach the end of its technical lifespan and the contractor will then start removing the installations from the bridge basement, among other things. The bridge can then no longer be opened to tall ships. Ships lower than 13 metres can pass under the fixed part of the bridge and experience little disruption.
Click here for more information from Rijkswaterstaat.